Long Term Seasonal Campsites
This is the perfect opportunity to lock in a permanent campsite and make it your own. RV's are able to stay on site year round alleviating the need for storage and allowing for more time camping and less time setting up your site.
Amenities
∼ Minimum lot size 40'x80' and Max 50'x100'
∼ Potable water hook-up
∼ Sewer hook-up (MLD responsible for pump out)
∼Metered Power 50 AMP (Lease holder is responsible for power usage)
∼ Firewood provided
∼ Showers / Bathrooms -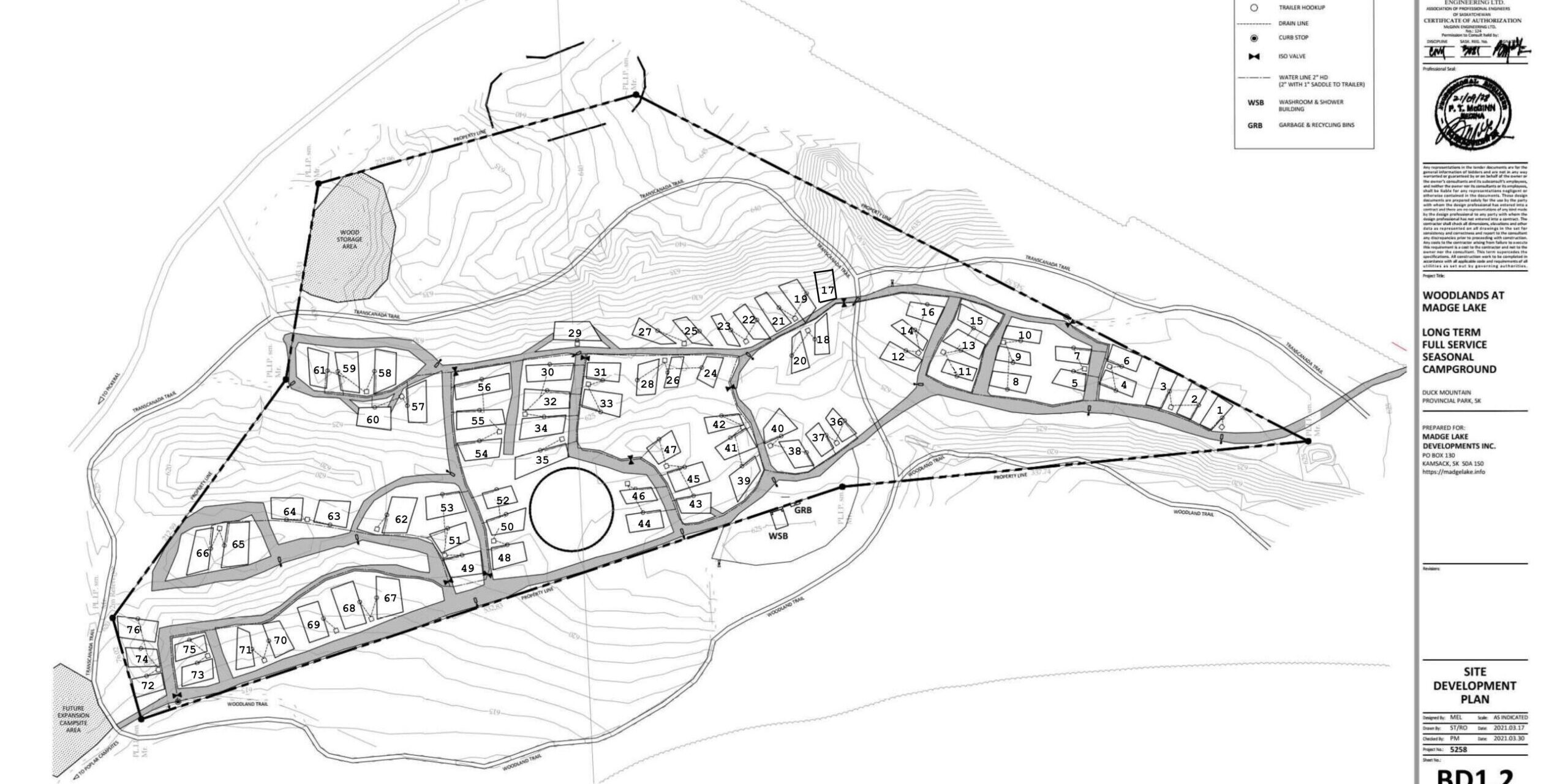 We want to clarify that once your lease is up that you will have the 1st option to renew and stay in your site before making it available to the public again.
We will update once we are excepting the next batch of shed orders
Gazebo's are allowed but must be under 100sq feet as per the park guidelines. They can be screened in
Things for the future will be installing some street lights, building main shower facility, signage and general landscaping as utility trenches may settle more in time.
We would like everyone to know that when you are in your sites we will still be doing some light work with small equipment in the areas that have settled and where the permanent bathroom facility will be.
Please click black shed for application
                      Please click shed Icon to view specs