Long Term Seasonal Campsites
Madge Lake Developments is pleased to announce that in 2021 construction will start on a new long term seasonal campground. This is the perfect opportunity to lock in a permanent campsite and make it your own. RV's are able to stay on site year round alleviating the need for storage and allowing for more time camping and less time setting up your site.
Amenities
∼ Minimum lot size 40'x80' and Max 50'x100'
∼ Potable water hook-up
∼ Sewer hook-up (MLD responsible for pump out)
∼Metered Power 50 AMP (Lease holder is responsible for power usage)
∼ Firewood provided
∼ Showers / Bathrooms -Phase 2 after completion of the sites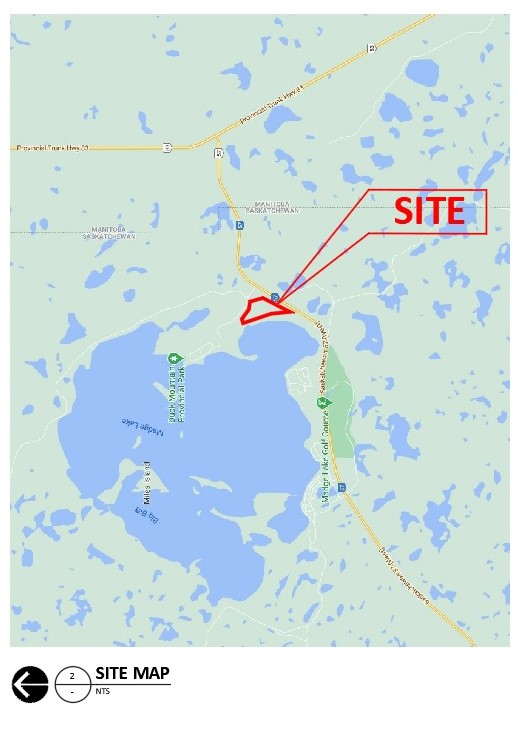 Site Plan is subject to change, due to construction the public will not be permitted to drive through the area until completion
New Map added Aug 10,2022
 We want to clarify that once your lease is up that you will have the 1st option to renew and stay in your site before making it available to the public again.
Aug 10,2022- New map has been uploaded with the permanent numbering of all the sites. Please refer to this map when making your site selections
Oct 26,2022- Water lines are fully installed, Saskpower is near completion on power, they have roughly a week left until they are done, All of the electrical supplies have arrived it is just a matter of the electrician installing panel boxes and plugs. All septic tanks are installed, we are currently plumbing in the last 20 sites.  We are working to get this done before the ground freezes. Our main focus in the spring will be to gravel, grading the roads, levelling and landscaping a few more sites. Fire pits are arriving this week and will be installed in the spring. Once the ground is frozen and we can no longer work we will focus our attention on sheds and processing more fire wood.
Dec 25, 2022 - We worked on the sites for as long as the weather allowed us too, all septic tanks are installed along with water and power. Now that the power is in the electrician will need to install the panels and plugs. We will still need to do a little backfilling of some of the septic trenches in some areas in the spring. Our main priority in the spring will be the roads and gravel while the roads are getting maintained we will start to install fire pits. If you have chosen a site you can let us know where you would like your fire pit placed. We will start construction again in the spring as soon as the weather allows, we will post an update. Our goal is to have you in your sites in June, but depending on weather we are hoping this will be sooner. We will have a lot of equipment working to get the roads done and for safety reasons we cannot allow people in the area until the roads are completed. For everyone asking about sheds we have posted a shed specs below to help you decide if you would like purchase a shed from Madge Lake Developments or build your own to the specs below. 
Jan 15, 2023 - We have posted a shed application form below, we will now be offering 3 different sizes of sheds for you to choose from. Please mail the application to us with your selection if you are wanting to order a shed.
Please click black shed for application
                      Please click shed Icon to view specs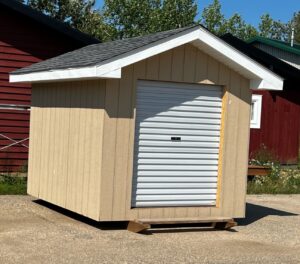 Sites Selected
1,3,6,7,11,12,15,16,17,18,19,
20,21,22,23,24,25,26,28,29
30,31,32,33,34,35,36
40,43,44,45,46,48,
50,51,53,55,56,57,
60,62,63,64,65,66,67,68,
71,72,74,75,76