Long Term Seasonal Campsites
Madge Lake Developments is pleased to announce that in 2021 construction will start on a new long term seasonal campground. This is the perfect opportunity to lock in a permanent campsite and make it your own. RV's are able to stay on site year round alleviating the need for storage and allowing for more time camping and less time setting up your site.
Amenities
∼ Minimum lot size 40'x80' and Max 50'x100'
∼ Potable water hook-up
∼ Sewer hook-up (MLD responsible for pump out)
∼Metered Power 50 AMP (Lease holder is responsible for power usage)
∼ Firewood provided
∼ Showers / Bathrooms -Phase 2 after completion of the sites
 Site selection will be given to 5 year lease holders in order that they are received, followed by the 3 year leases then the 1 year leases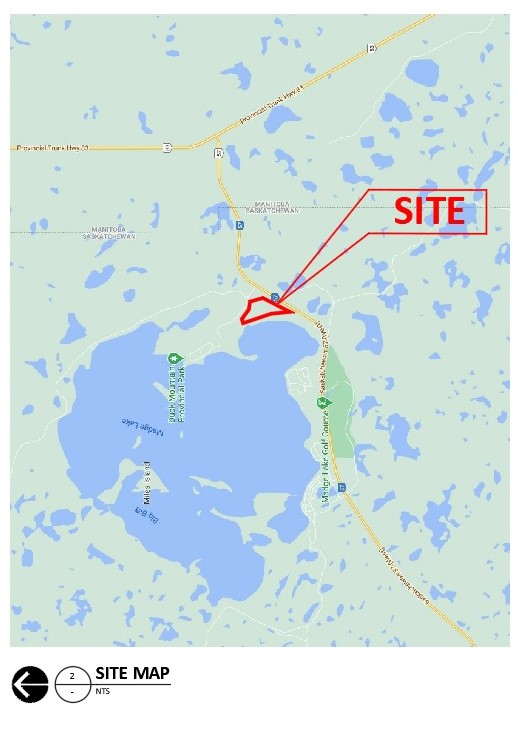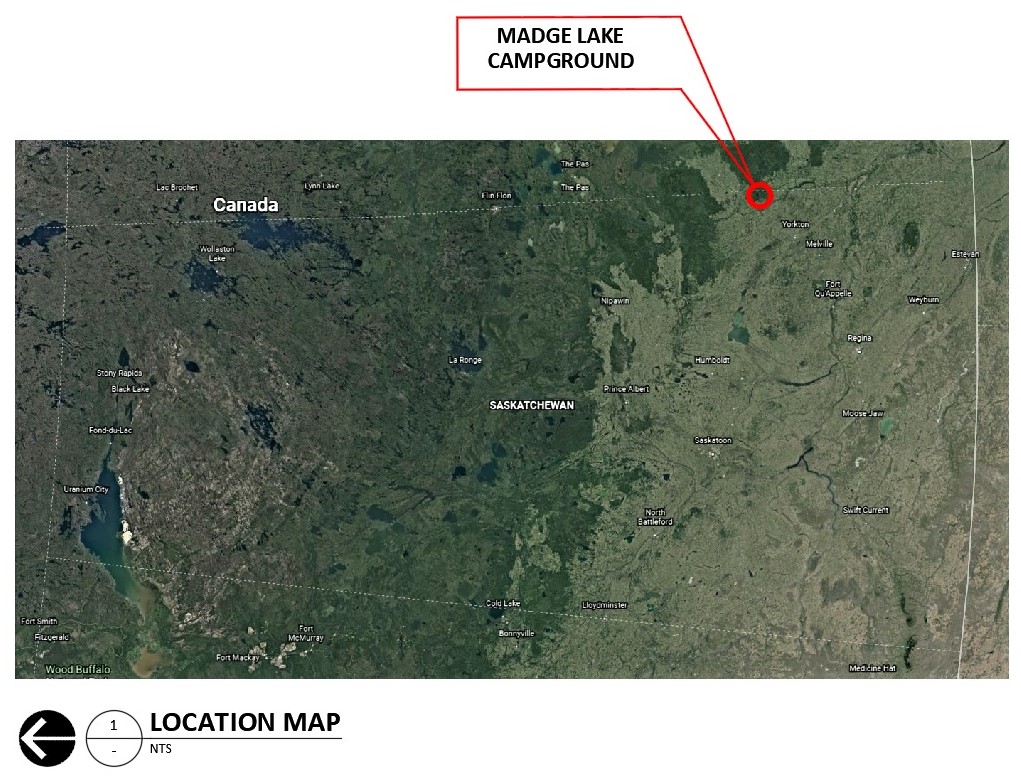 Site Plan is subject to change, due to construction the public will not be permitted to drive through the area until completion
Site Plan Updated June 8, 2021 - Map will be altered again once more roads are established. 
Site Plan Updated Nov 11, 2021 - Roads and Sites have been established, Site locations have been finalized. Waiting on approval of service center location and wood pile location. Once received a detailed map of the campground will be added along with the relocations of the bike trails.
New Map added Feb 24,2022
Feb 22,2022 - With all the snow fall we have had this year construction has halted. We have been busy getting quotes  and narrowing down timeframes to receive supplies with all the shortages going on. We anticipate to start working again within the next month, by opening up all the roads so they dry out quicker. Site selection will begin once the roads are dry. We have approached Sasktel regarding Wifi and have decided that the costs involved with bringing it in, is not feasible even after our negotiations with them. We are still working on updated plans as the engineers are working on final drawings with the shower facility. We will not be completed early spring so if you are wanting a site please book with the parks. We have spoken to the parks and you may eligible for a partial refund on your seasonal site if the Woodlands sites are ready early summer. If this is the case you will be able to move in and your lease with us will not start until the following year. We understand everyone is anxious for completion, as we are too but we also need to ensure that we are following all guidelines and that the quality meets everyone's standards.
March 24,2022 - We have started to clear the roads so we can continue with the construction as soon as possible. 
April 17,2022 - Supplies are slowly starting to show up. We have started to build our 1st shed, we will add pictures and prices once we have finished the build and material list. With the amount of snow we still have we continue to haul logs to process firewood until the roads dry up. Saskpower is working on the permits and they have our power installation booked in for the 1st week in July. We will be picking up our 2nd shipment of septic pipe this week . We are still waiting on the fittings and the water lines.
May 14,2022 - Due to the late melt this spring, and heavy rainfalls we won't be doing our site selections until late June. We will try to accommodate everyone by giving them adequate time to come out and select their site. We please ask that no one drive into the campground area at this time due to the mud and large equipment working. This also includes weekends.
June 26,2022 - We have been busy getting the roads accessible for Saskpower and rerouting the bike trail. The weather has been challenging for us to keep up with our timelines. All of supplies have finally arrived to put in septic and water. Saskpower is still on track for their start date, they have begun clearing trees along the ditch to upgrade their service to the area. Site selection is running behind since our main focus is to be prepared for Saskpower. In the meantime we will be  numbering all the sites for ease of the site selections. We will have multiple dates for site selections in order to accommodate everyone's time considering lots will have to travel. At the time of your site selection we will ask you to pick your top 5 sites in order of preference which will speed up the site selection progress. We will post and keep everyone updated on the which sites have been selected. There has been many inquires if someone cannot make their site selection date if they will lose their position, Your position will not change, which is why we are asking everyone to pick their top 5 sites in order of preference. We also want to clarify that once your lease is up that you will have the 1st option to renew and stay in your site before making it available to the public again.