Long Term Seasonal Campsites
Madge Lake Developments is pleased to announce that in 2021 construction will start on a new long term seasonal campground. This is the perfect opportunity to lock in a permanent campsite and make it your own. RV's are able to stay on site year round alleviating the need for storage and allowing for more time camping and less time setting up your site.
Amenities
∼ Minimum lot size 40'x80' and Max 50'x100'
∼ Potable water hook-up
∼ Sewer hook-up (MLD responsible for pump out)
∼Metered Power 50 AMP (Lease holder is responsible for power usage)
∼ Firewood provided
∼ Showers / Bathrooms -Phase 2 after completion of the sites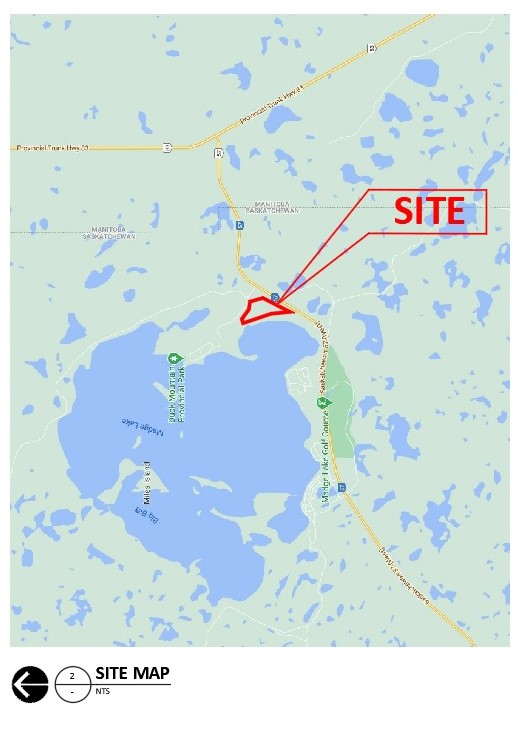 Site Plan is subject to change, due to construction the public will not be permitted to drive through the area until completion
New Map added Aug 10,2022
 We want to clarify that once your lease is up that you will have the 1st option to renew and stay in your site before making it available to the public again.
Jan 15, 2023 - We have posted a shed application form below, we will now be offering 3 different sizes of sheds for you to choose from. Please mail the application to us with your selection if you are wanting to order a shed.
Feb 25,2023 - We have had a lot of questions regarding season dates and definitions in the lease agreement. The original lease dates were based on the parks current seasonal definition which is normally when they are able to turn on the water to all sites or shut the water off in the fall. After a lot of careful consideration and feed back we will make things fare for both parties The Woodlands will be changing it's actual lease date to June 15 to June 15 of the next calendar year. This will give the lessor enough time to remove all property after winter storage if their lease is not renewed. Based on the past few years the campground has not been accessible at the beginning of May due to the amount of remaining snow. We were prorating the sites based on $200 per week ( based on daily rates of the park range from $27 to $33 per night) starting the Wed just before the May Long Weekend when the Park opens the gates to the campground. Even though the lease date does not start till June 15th we are still prorating option 2 from when the park normally tries to get the water going.  
April 10,2023- We have started clearing roads and some sites and started installing panel boxes. With all the snow we still have some sites will take longer to get to than others.  Shed construction is also underway. We have had a lot of interest so we are going to fulfill all the orders we currently have and won't be starting any new requests until things slow down. Our main goal is to get you in your sites. We have also had a lot of inquiries with Gazebo's. Following the parks guidelines you are able to have one, but they must be 100sq feet or less. It can be screened in.
May 16,2023 - We have been putting in long hours while the weather is good. We only have a few more sites to level, all panel boxes are installed and SaskPower is finishing up on their end. We will post another update when you are able to call SaskPower to hook up your meter. We did speak with the Parks today and the road bans will be lifted later next week, so we will be able to haul in all the gravel for the sites and the roads which is one of the last steps involved before you are able to get into your sites for the season. No fire pits will be installed until you are moving in and at that time you can let us know where you will want it placed, this doesn't take long as we will just drill a hole before we place it. For those of you that ordered sheds we are still working on them and will get them to your sites as soon as we can, but our main goal is getting you in the site. We are also in the process of building a temporary shower/washroom until the new building is done, as this is a requirement from the Parks before we are able to open. Things for the future will be installing some street lights, building main shower facility, signage and general landscaping as utility trenches may settle more in time.
Please click black shed for application
                      Please click shed Icon to view specs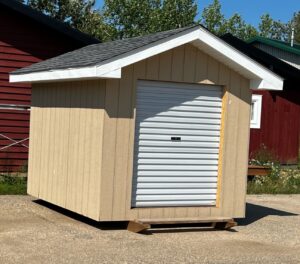 Sites Selected
1,3,6,7,11,12,15,16,17,18,19,
20,21,22,23,24,25,26,28,29
30,31,32,33,34,35,36
40,43,44,45,46,48,
50,51,53,55,56,57,
60,62,63,64,65,66,67,68,
71,72,74,75,76